Jonathan Clays - Hear me
A quick snapshot. Hear more in the Voice Samples area
Jonathan Clays Voice Over Artist
As a professional voice over artist you'll have heard my voice just about everywhere: on some of the best known tv shows, corporate films, tv commercials and even as the tannoy voice in places like The Lloyds Building and London Victoria Coach Station. I'd describe my voice as neutral English, natural and believable with authority with a healthy optional dose of irony...unless of course it's a character voice you're looking for...

Need a football commentator voice over? You've come to the right place. My footy read is one of the UK's most widely used for TV and radio commercials, interactive productions, PC games and web films. It's been used by some of the biggest brands on the planet for high profile, even global campaigns for clients such as Nike and Nexen Tire.

My 1940s style Pathe News impression is also very popular. I'm proud that my voice can be heard in my favourite museum, the RAF museum in Hendon. I've also been the voice of many primetime TV shows for that 'BIG SHOUTY' Saturday Night TV sound. That same style also comes in handy for live 'Voice of God' awards ceremonies which are always great fun. "Ladies and gentlemen..."

I work full-time from my own London studio which means high quality and fast turnaround times. My fees are in line with the usual industry rates for all voice over jobs, though if you're on a tight budget I'll always do my best to find a price that works. Just get in touch and I'll be happy to help...
Latest news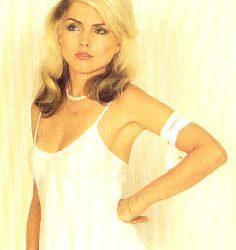 As a kid growing up in the late 1970s there were two things that I really loved; Blondie (especially Debbie Harry) and football, especially goalkeeping legend Peter Shilton. Shilton was my hero and my bedroom wall reflected that – pictures of him diving acrobatically through the air to make yet another fantastic save interspersed with Read more about "Dreaming"[…]
Previous
Next