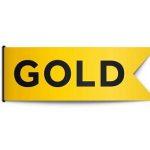 I do love a #worldcup. Not only for the four weeks of end to end football, but also for the football commentator voice over work it always brings my way.
I loved working on this set of TV promos and national radio campaign for UKTV Gold's Summer Weeknights of Comedy. We recorded five different promos with multiple assorted end tags for each coupled with radio commercials which can be heard on Classic FM, Smooth Radio and Gold.
I think they turned out rather well.
*note: for the finished on-air versions it was necessary to omit those two rather important words that have the initials W and C.