One area of work that I love doing is being a Live Event Announcer, or Voice of God Voice Over as it's known. You know the thing, "And the nominations are…"
During September, I performed as Live Event Voice Over for the YCN Student awards in Spitalfields, London. The fifth year in a row. I was also the awards announcer of the ERS medical awards in Madrid and the FMBE Awards in London.
Having been the voice of some of Britain's biggest TV shows including Saturday Night Takeaway, I'm a celebrity and Text Santa there are definite parallels between the two types of work.
FMBE Awards
"You did a fabulous job at The FMBE awards Jonathan. Thank you." Samantha Tasker Robbins, FMBE Awards
Syon House, London is a modest old pile, a supremely stylish stately home set in 200 acres dating to the 15th century and home to the Duke of Northumberland. It was also home to the Field Marketing and Brand Experience Awards this month. What could be more fitting a venue for brands such as Pot Noodle, Haribo and Poundland? It's what the Duke's ancestors would've wanted.
As the event's live awards announcer my job was to partner the on-stage presenter. Comic and Radio 4 regular Lucy Porter.
With each table comprising enough in the beverage department to quench the most enthusiastic of thirsts, it's fair to say my announcements style was rather different from those required for a medical event. If there's one thing I love though it's to make the event feel like an awards ceremony should do by creating a slightly over the top parody of the genre. It was great fun, having been incredibly smoothly organised and turned out to be a fabulous evening.
Afterwards, reflecting on a job well done, I shared the odd drink with my delightful co-host before being whisked by private helicopter back to my own Paladian style mansion on the other side of town*.
Can't wait to do it all again soon.
(*certain elements of this sentence might not actually be true)
You can hear a variety of pre-recorded announcements in the audio player below. They range from VoG to medical events and airport tannoy announcements.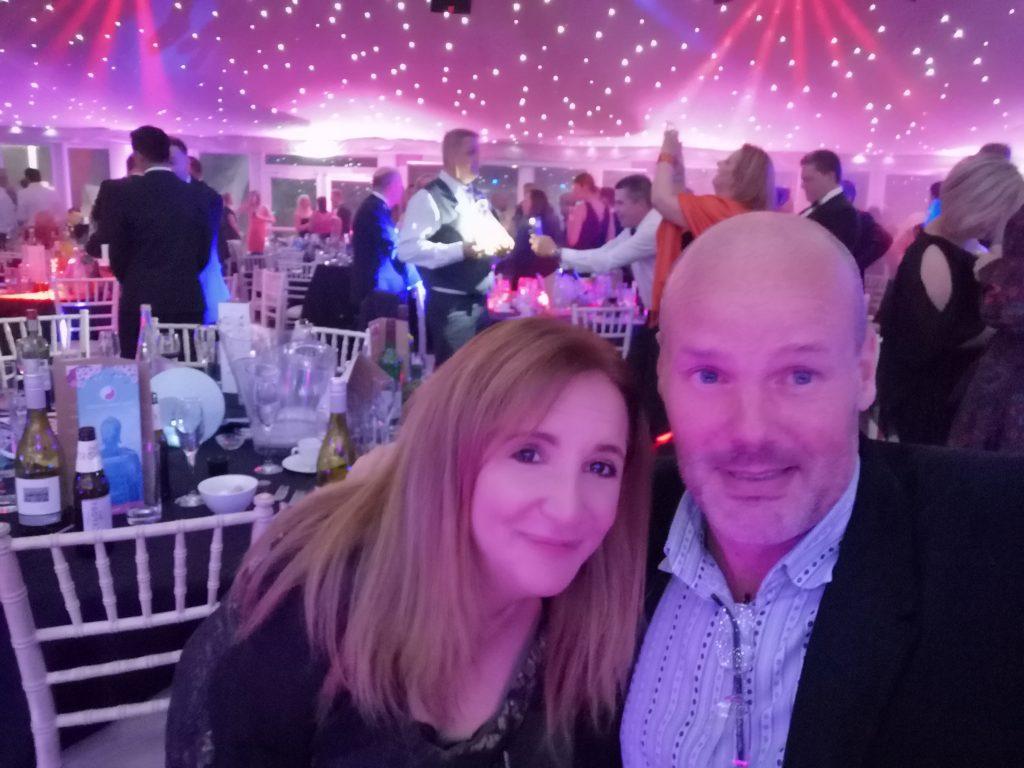 To visit my Voice of God page click here. TV Shows here or to book me for your event call 07715 620488 or email me.