Voice of God announcer:
One of the areas of work I enjoy most of all as a voice over artist is being a live Voice of God announcer.
The Voice of God Voice Over style is synonymous with the big intro voice you'll hear on Saturday Night TV shows such as Ant and Dec's Saturday Night Takeaway, Text Santa and Beat the Star.
It just so happens that I've been the voice of all of those shows, and plenty more as you can hear below…well isn't that handy!
The Voice of God announcer anchors the awards ceremony by signposting what's ahead for the audience by voicing announcements throughout the event.
The voice remains out of sight but is still very much an essential part of the show.
YCN Awards
Each Autumn The Barbican Centre in London plays host to the wonderful YCN Student Awards.
Alongside universities, colleges and art and design schools globally they showcase emerging creative excellence.
For the fifth year in a row it was a pleasure to be asked to be their awards show voice over for the live awards event.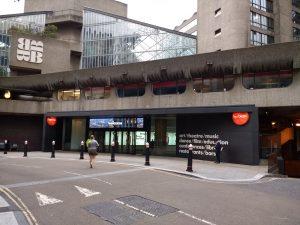 I sit in the projection room at the back of the 250 seat theatre, working with the director. It's my job to introduce the commendees and guest speakers. I very much see it as my job to help make the evening special.
Timing has to be flawless, awkward names pronounced correctly and the voice delivery needs to be clear, authoritative and also credible. Because it's an evening of celebration, I also like to make it fun!
For this particular event with its youthful audience I also enjoy adding my own favourite specialist ingredients; irony and parody of the genre.
I find the odd ad-lib also never goes amiss.
Always a fantastic event, in a wonderful setting it's a genuine pleasure to be part of. Above all, the evening was a huge success.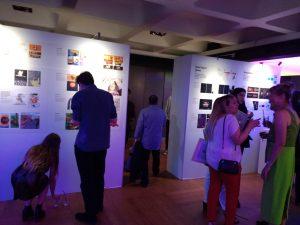 It's right up there with my favourite bookings of the year. Consequently, I can't wait for next year!
Click here to read my latest VOG news.
If you'd like to contact me about your event, I'd love to hear from you, please click here.